The new Netflix film Swimmers tells the incredible story of Yusra Mardini, a young Syrian refugee and UNHCR Goodwill Ambassador, who escaped the conflict and was able to compete in two Olympic Games.
"This is a film that anyone in the world can relate to," the 24-year-old said shortly before the film's world premiere at the prestigious opening night of the Toronto International Film Festival (TIFF). . We want the film to make a difference.
After the release of the dramatic trailer of the film last week, which was described as a "great story", the enthusiasm and criticism is growing among the public.
Directed by renowned Welsh-Egyptian filmmaker Sally El Hosseini, "My Brother the Devil" stars Lebanese actresses and real-life sisters Natalie and Manal Issa Yousra and her older sister Sarah.
He tells the story of his childhood in Damascus, his dedication to swimming since childhood, and his amazing trip to Europe in 2015, where he jumped into the water to save the lives of refugees and guide their broken boat to shore. Across the dark waters of the Aegean Sea.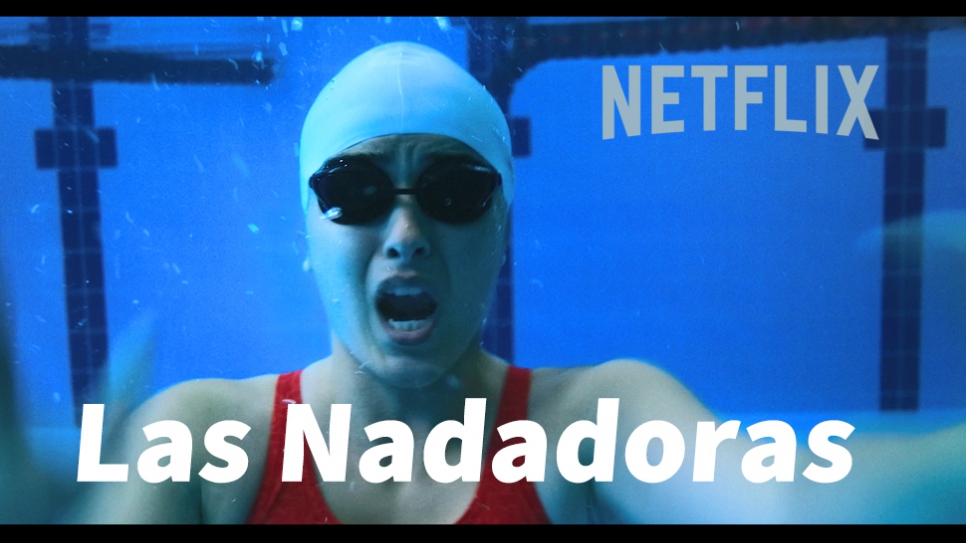 Swimmers
Before hitting the red carpet in Toronto, Mardini's excitement about the film was palpable.
"We tell them the whole story. We want it to be the true story, the true story," he explained. The filmmakers visited the family in Germany where they now live, as well as the refugee camps in Greece where they first visited. "They really put a lot of time and energy into this, and we don't doubt for a second that they're going to do a great job."
Although viewers will have to wait until November 23 for the film's premiere, Mardini has seen it twice and says it's impossible for her to pick the best moments. "Honestly, it's my favorite scene of the entire movie!" he said.
However, as it is based on the true story of Yusra and Sarah's escape from conflict and the start of their new life as refugees, it is not always an easy film for her or anyone else to watch. "I cried every two minutes," Yusra recalled.
Expect it to be more than entertaining. "This film brings to the table a conversation about what it means to be an immigrant, about what we want to change," Yusra said.
Director El Hosseini echoes this wish. "My biggest hope for the film is that it encourages the well-worn views of both immigrants and young Arab women."
"I want the film to remind us that refugees are normal people, with full lives, with hopes and dreams. Ordinary people who had to leave their homes and make unthinkable decisions, risking everything in search of a safer and better life."
In the year
For many people around the world, the word 'refugee' means little until Yusran fled her home. "When I lived in Syria, I didn't even think about what a refugee was. Nobody taught me," he explained.
He said the first thing to change the attitude of refugees is understanding. "Education systems need to change: they need to be more open, they need to teach the stories of immigrants and refugees," said Yusra, hoping to share her story far and wide. ButterflyHer 2018 memoir and now Las Nadadoras help educate people about the potential and value of all immigrants. "We should treat everyone equally," he says.
Much still needs to change for immigrants.
Yusra's amazing story is not just one in a million, but one in 100 million, which is the number of forcibly displaced people in the world today. Of course, everyone in the Olympics 100m. Butterfly can't swim, but Yusra's talent and success fuel her determination and influence to give a voice to refugees.
"The Olympics changed my perspective on refugees. I went into the Rio stadium and realized that I could inspire a lot of people. I realized that 'refugees' is just a word, and what matters most is what you do with it.
Beyond swimming, Yusra's future plans include remaining a UNHCR Goodwill Ambassador, creating a charitable foundation focused on sports and education, conducting her own research and possibly acting.
Despite being in the Hollywood spotlight, Yusra has not lost her calling. "A lot of things still need to change for immigrants," he says. "This is not the end. This is just the beginning".
Share on Facebook
Share on Twitter